earlelaineb wrote:
I use LevelPro for $140. Box is about the size of a pack of cigarettes, it gets mounted near the front of the RV when it is perfect level.
The app is on your smart phone. You can actually get into your RV site with your app opened on your smart phone and see the 4 corners of your RV. The apps shows a picture of the 4 corners in red if unloved and green if level. In red it will show in inches or minor inches how high or low you are without getting out of your tow vehicle. I usually get exactly where I need to be sod all my utilities line up with trailer.
Then I move forwards or backwards a few feet to see if I can get as close to level as possible. There's been times I didn't have to pull out my manual leveling blocks.
The device also saves your 5th wheel hitch height so when you are ready to hitch up again you just open the app while standing outside near your front jacks power switch. I can adjust the front jacks one time looking at my app and jump into the truck and back up to a perfect alignment one time. My trailer is based on the 5th wheel.
It would be great to take what this app does and incorporate that into what I am doing - I am actually using the information I collect to perform auto leveling, so instead of watching the app while pushing buttons, my system is sending remote signals to control the landing gear and indicate the position of each landing gear foot. I could report back real-time the distance in inches off level each corner is (and specifically the pinbox) since I am precisely measuring the left-right and front-rear level.
I saw their video - very interesting product.
_________________
openrangeowners - Mark
2010 Open Range 399 BHS (with a few mods)
2005 Chevy 3500 4x4 CC Duramax/Allison (with a few mods)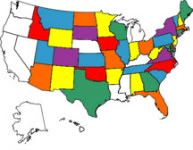 Our family loves to camp!